Gynemedia May 2021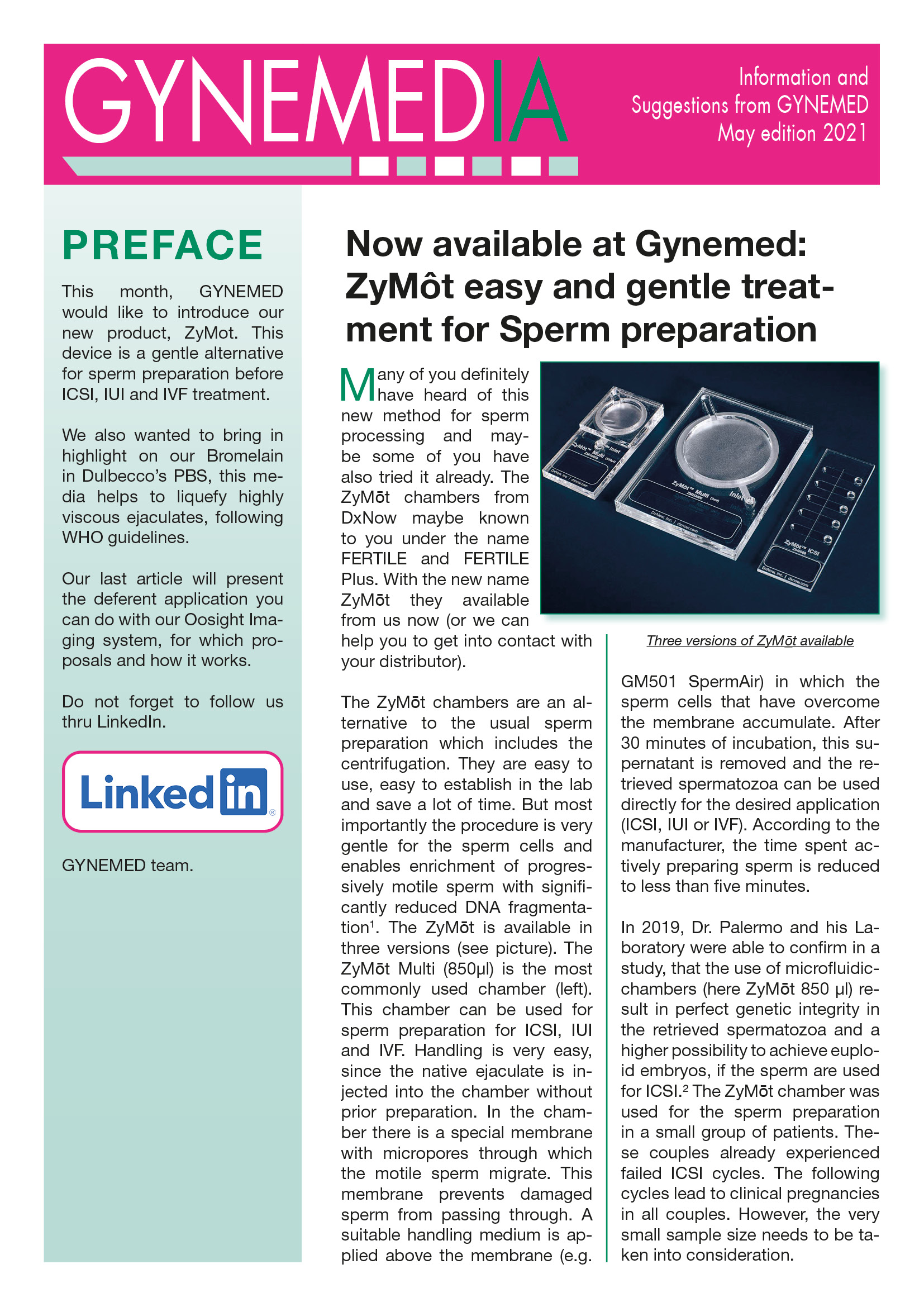 This month, GYNEMED would like to introduce our new product, ZyMot. This device is a gentle alternative for sperm preparation before ICSI, IUI and IVF treatment.
We also wanted to bring in highlight on our Bromelain in Dulbecco's PBS, this media helps to liquefy highly viscous ejaculates, following WHO guidelines.
Our last article will present the deferent application you can do with our Oosight Imaging system, for which proposals and how it works.
Do not forget to follow us thru LinkedIn.
GYNEMED team.