Our company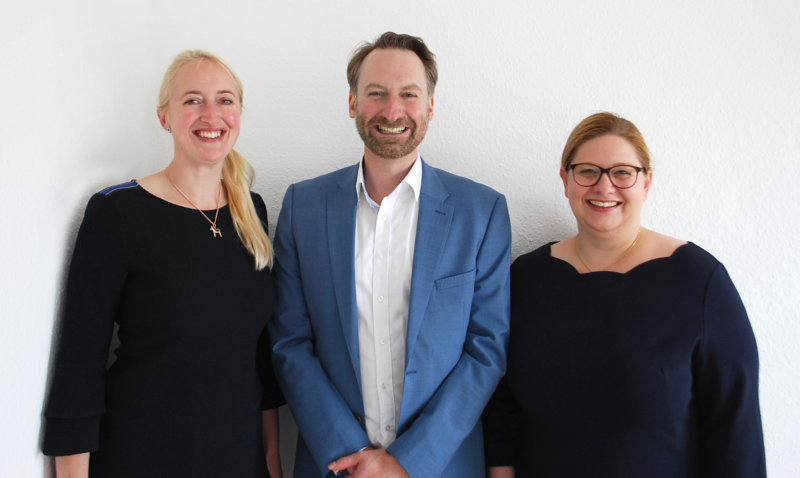 Image: Dr. Daniela Tiedemann, Dr. Mirko Hoffmann, Dr. Julia Heinzmann (CEO)
Gynemed has been dedicated to the development, manufacture and distribution of high-quality medical products for reproductive medicine since 1998.
In our portfolio you will find exclusively products meeting the highest standards and demands on quality, representing the latest scientific developments.
Besides the continuously expanding Gynemed media and consumables lines we additionally offer laboratory devices and consumables by renowned brands such as IVF-Tech (Denmark), Hamilton Thorne (USA) and Astec (Japan) as exclusive distributor including service and maintenance.
Customer service has been and will be always our highest priority.
Our highly trained sales force and technical personnel offers competent consulting and the optimized individual service that is particularly appreciated by our customers.
In addition to our own dedicated personnel in Germany, Austria, Switzerland, and France, we are working with an expansive network of committed distributors all over the world.
Daily contact to our customers enables us to support them in their goal to offer the best medical care possible in the field of assisted reproduction.
This is our commitment:
Dr. Julia Heinzmann
Laurence Rivain