Gynemedia January 2021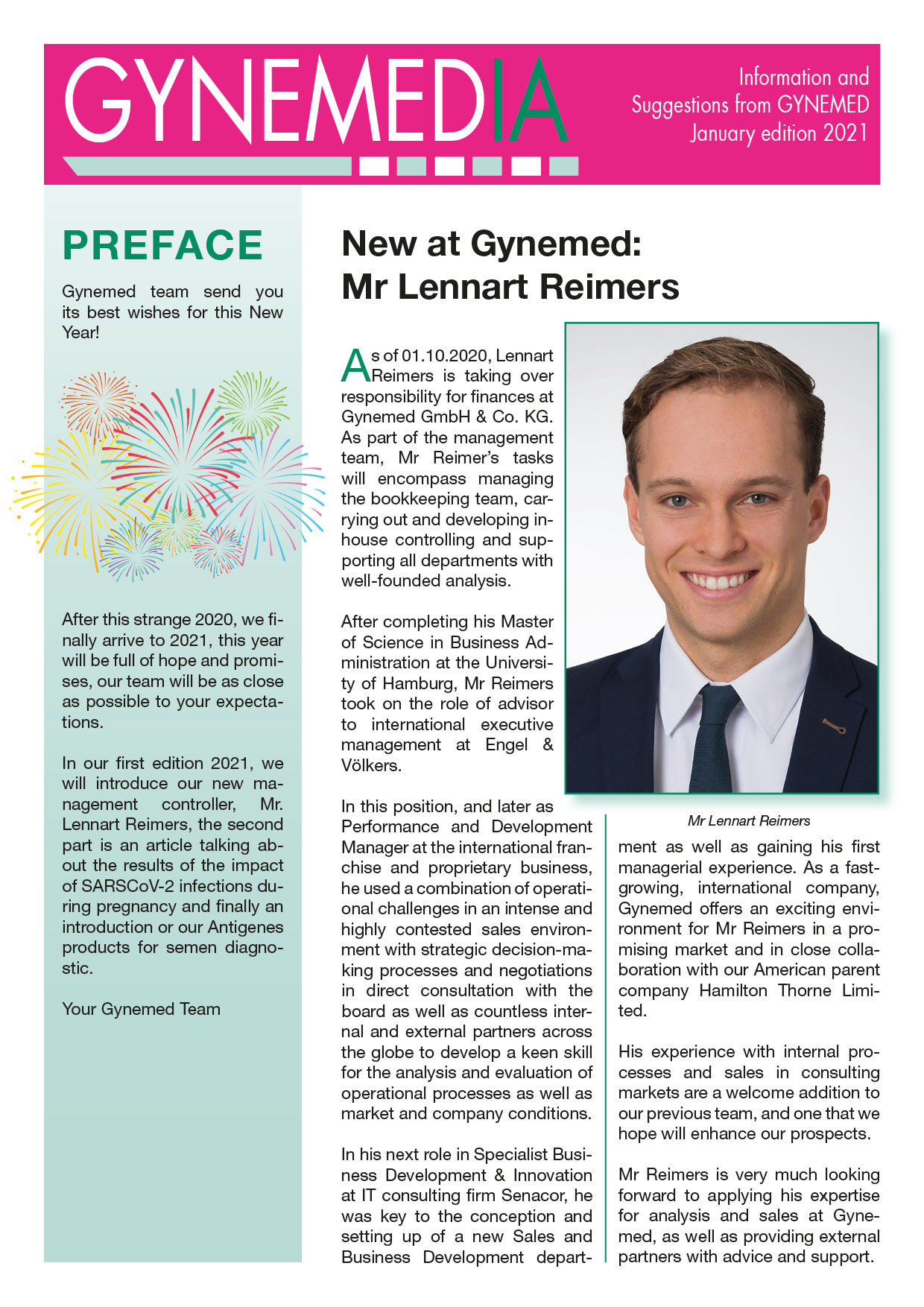 Gynemed team send you its best wishes for this New Year!
After this strange 2020, we finally arrive to 2021, this year will be full of hope and promises, our team will be as close as possible to your expectations.
In our first edition 2021, we will introduce our new management controller, Mr. Lennart Reimers, the second part is an article talking about the results of the impact of SARSCoV-2 infections during pregnancy and finally an introduction or our Antigenes products for semen diagnostic.
Your Gynemed Team