Gynemedia April 2022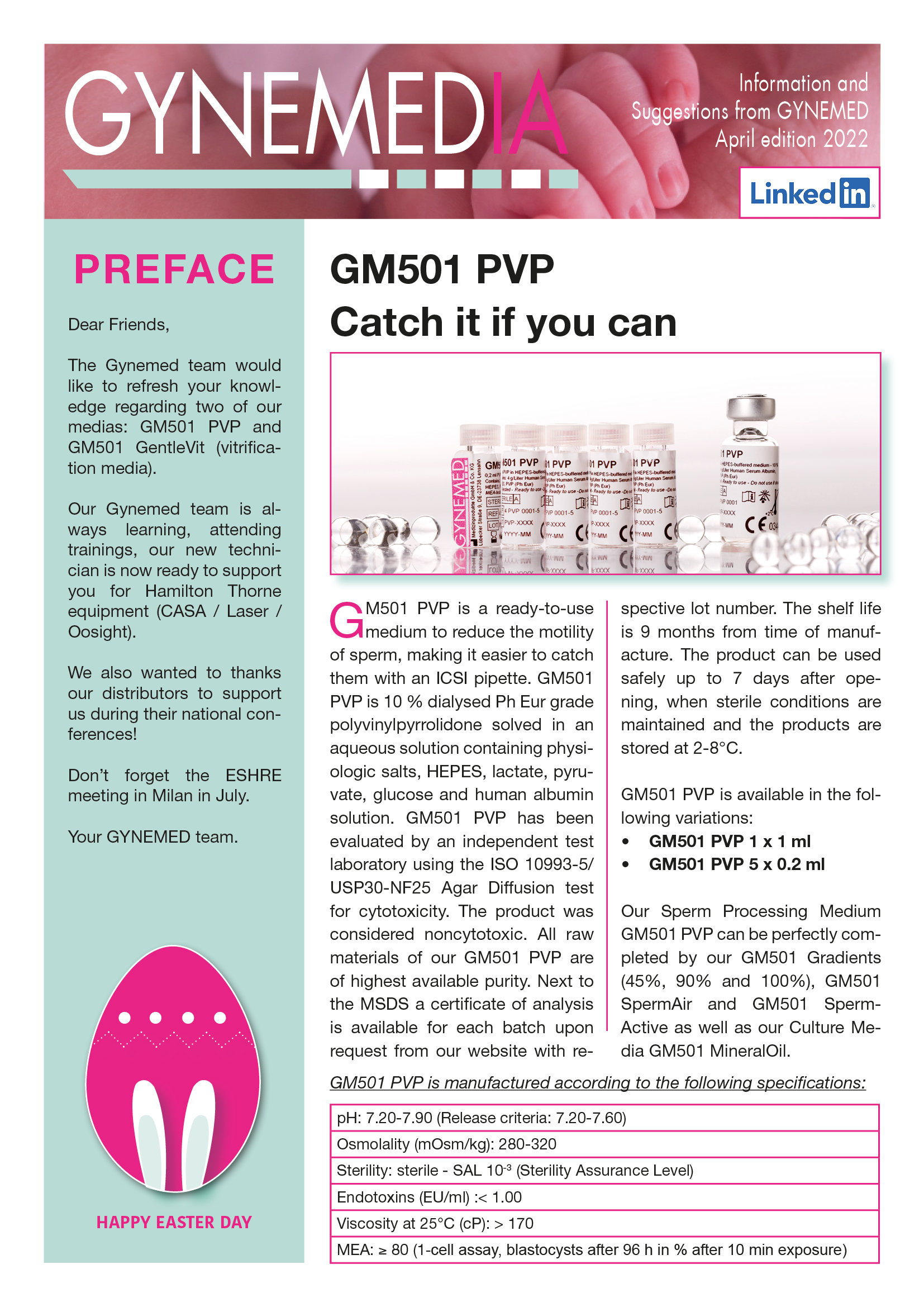 Dear Friends,
The Gynemed team would like to refresh your knowledge regarding two of our medias: GM501 PVP and GM501 GentleVit (vitrification media).
Our Gynemed team is always learning, attending trainings, our new technician is now ready to support you for Hamilton Thorne equipment (CASA / Laser / Oosight).
We also wanted to thanks our distributors to support us during their national conferences!
Don't forget the ESHRE meeting in Milan in July.
Your GYNEMED team.