Gynemedia November 2021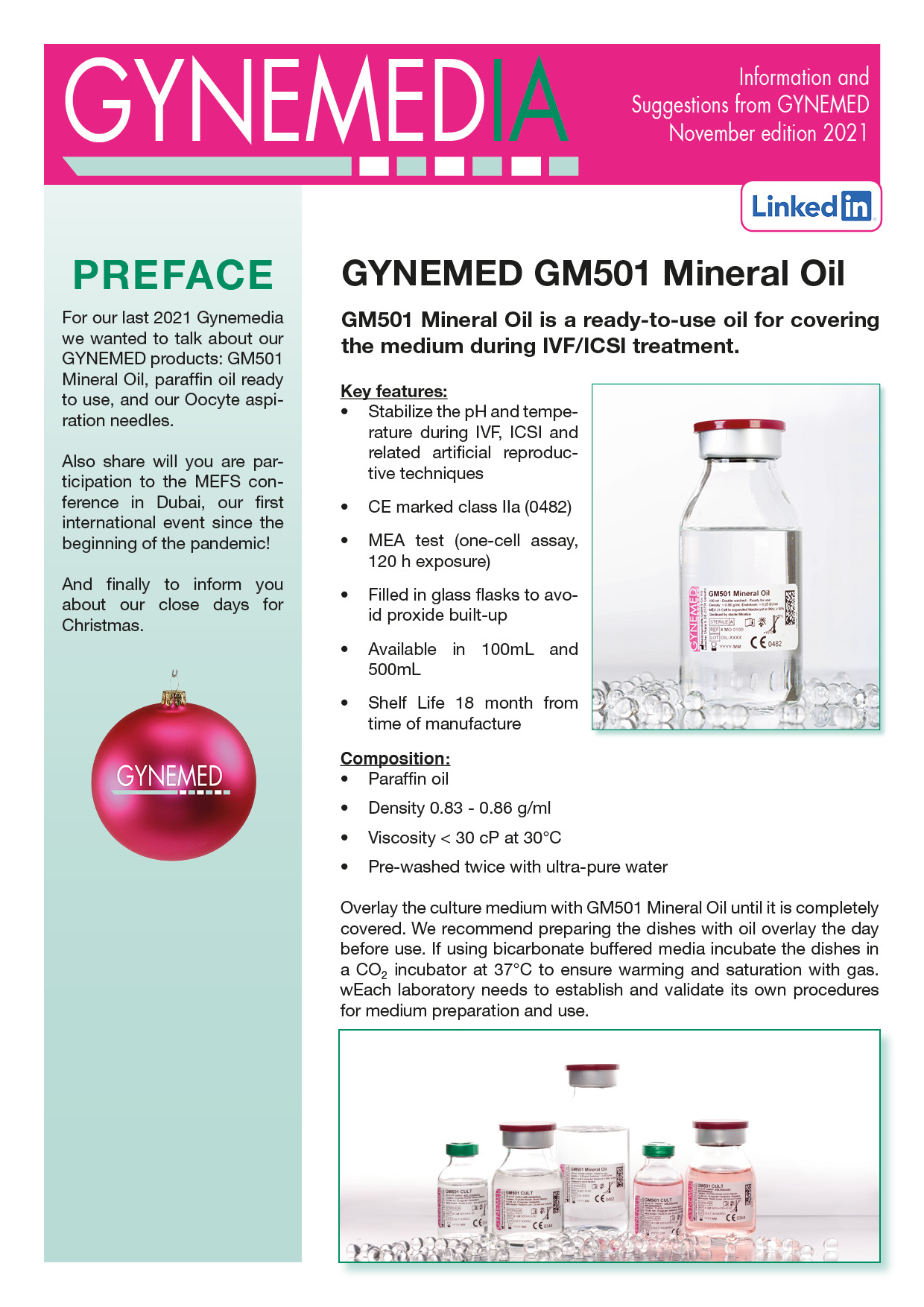 For our last 2021 Gynemedia we wanted to talk about our GYNEMED products: GM501 Mineral Oil, paraffin oil ready to use, and our Oocyte aspiration needles.
Also share will you are participation to the MEFS conference in Dubai, our first international event since the beginning of the pandemic!
And finally to inform you about our close days for Christmas.