Gynemedia September 2021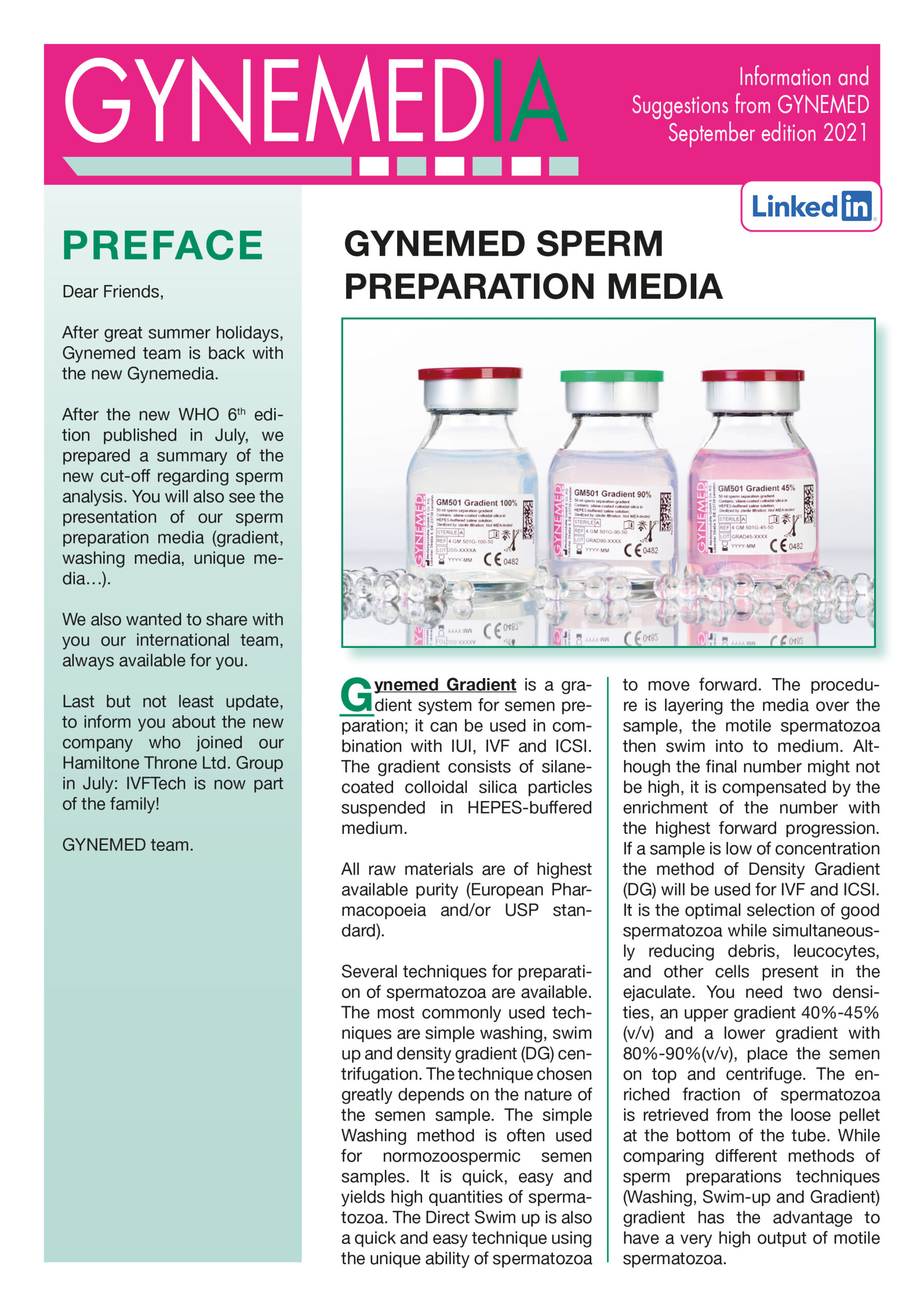 Dear Friends,
After great summer holidays, Gynemed team is back with the new Gynemedia.
After the new WHO 6th edition published in July, we prepared a summary of the new cut-off regarding sperm analysis. You will also see the presentation of our sperm preparation media (gradient, washing media, unique media…).
We also wanted to share with you our international team, always available for you.
Last but not least update, to inform you about the new company who joined our Hamiltone Throne Ltd. Group in July: IVFTech is now part of the family!
GYNEMED team.