Gynemedia July 2021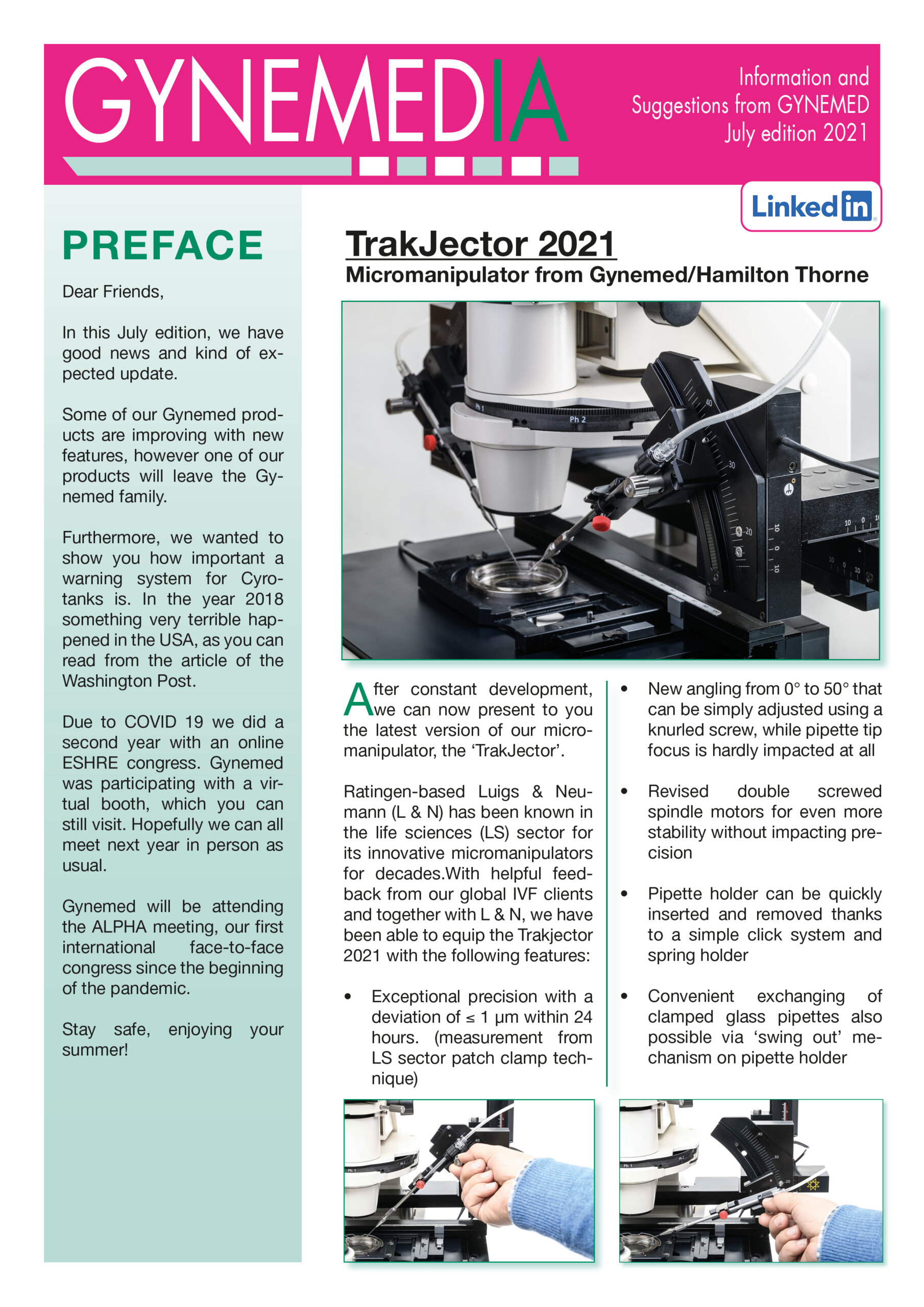 Dear Friends,
In this July edition, we have good news and kind of expected update.
Some of our Gynemed products are improving with new features, however one of our products will leave the Gynemed family.
Furthermore, we wanted to show you how important a warning system for Cyrotanks is. In the year 2018 something very terrible happened in the USA, as you can read from the article of the Washington Post.
Due to COVID 19 we did a second year with an online ESHRE congress. Gynemed was participating with a virtual booth, which you can still visit. Hopefully we can all meet next year in person as usual.
Gynemed will be attending the ALPHA meeting, our first international face-to-face congress since the beginning of the pandemic.
Stay safe, enjoying your summer!