Gynemedia March 2021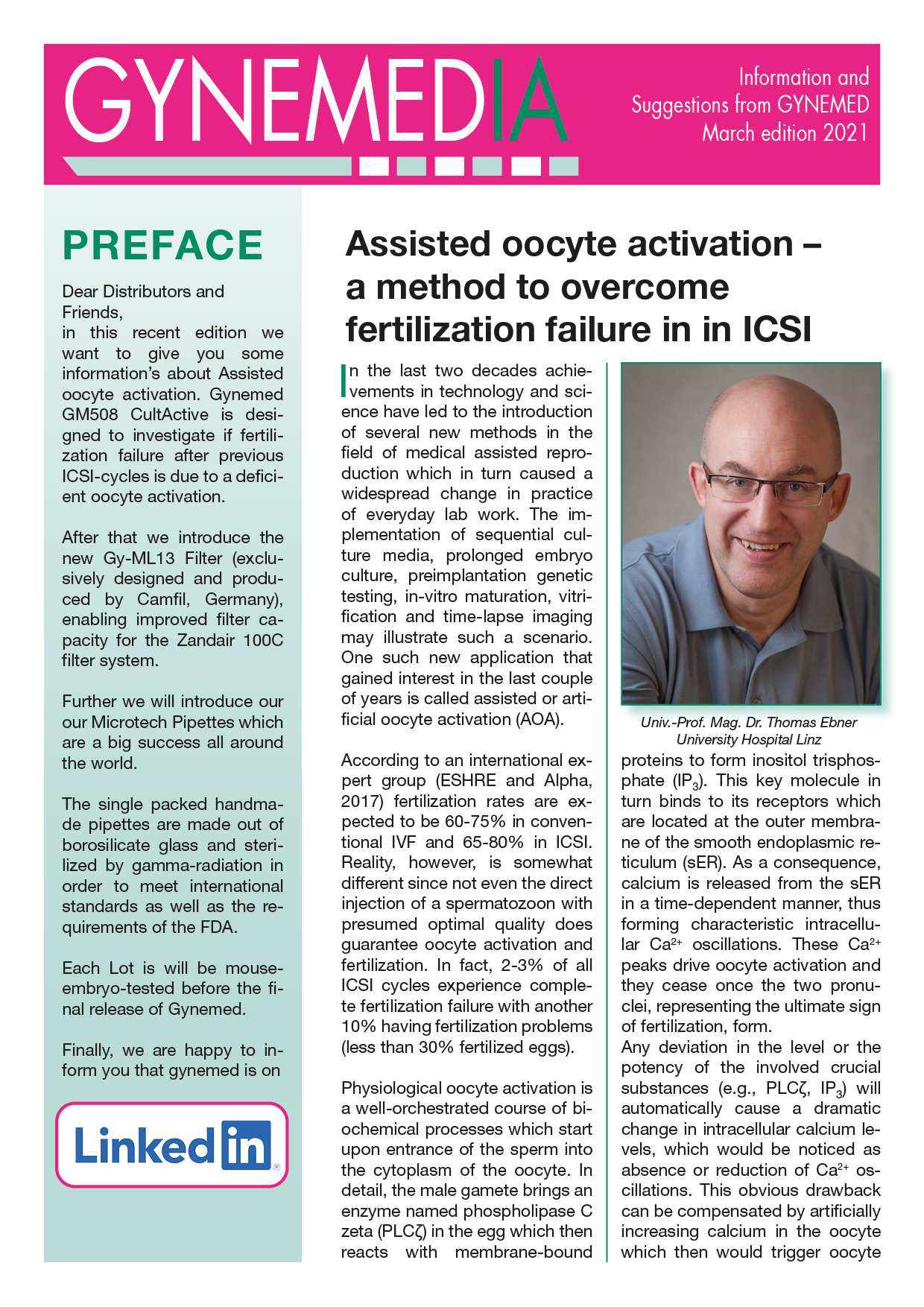 Dear Distributors and Friends,
in this recent edition we want to give you some information's about Assisted oocyte activation. Gynemed GM508 CultActive is designed to investigate if fertilization failure after previous ICSI-cycles is due to a deficient oocyte activation.
After that we introduce the new Gy-ML13 Filter (exclusively designed and produced by Camfil, Germany), enabling improved filter capacity for the Zandair 100C filter system.
Further we will introduce our our Microtech Pipettes which are a big success all around the world.
The single packed handmade pipettes are made out of borosilicate glass and sterilized by gamma-radiation in order to meet international standards as well as the requirements of the FDA.
Each Lot is will be mouse-embryo-tested before the final release of Gynemed.
Finally, we are happy to inform you that gynemed is on