Gynemedia November 2020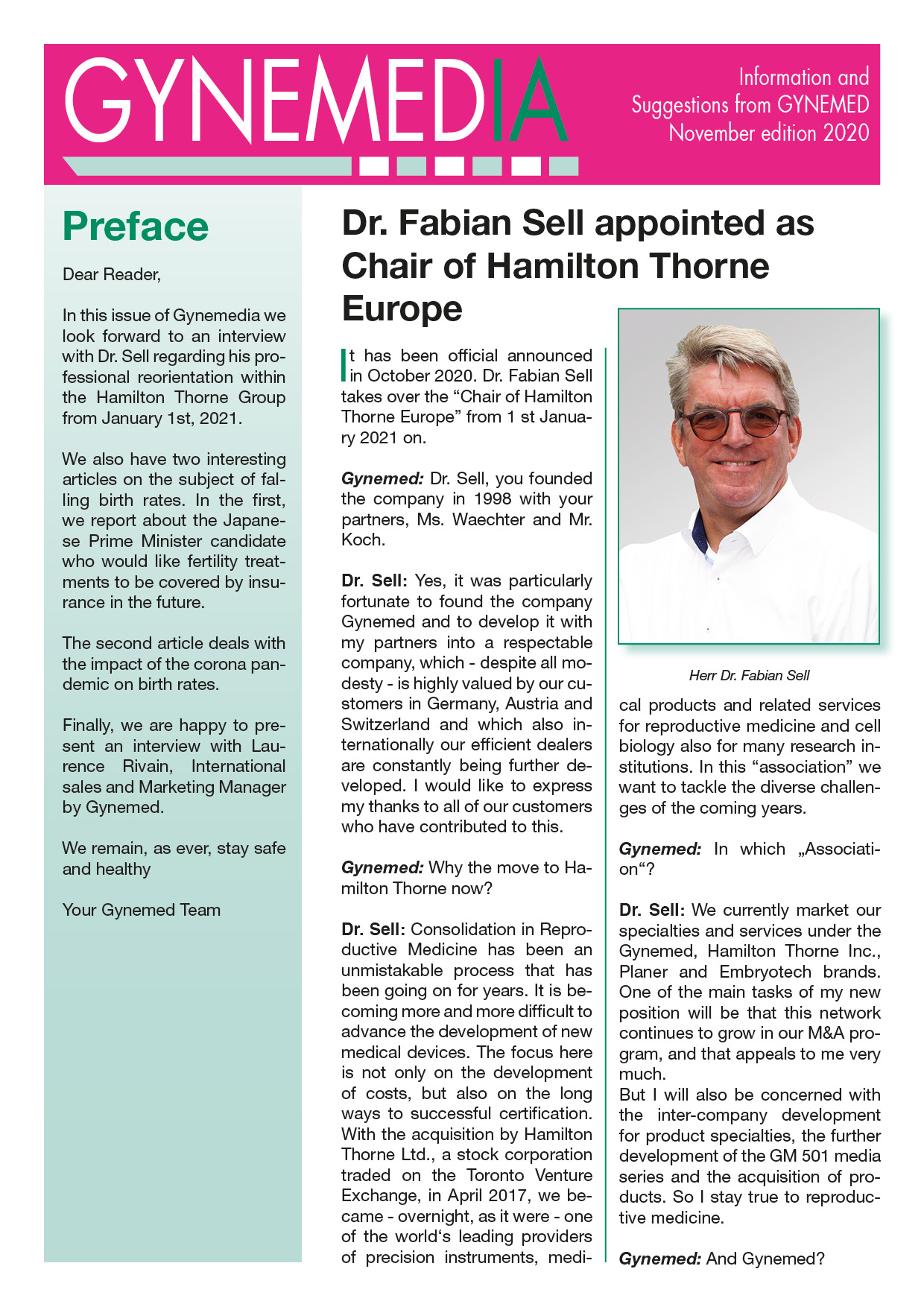 Dear Reader,
In this issue of Gynemedia we look forward to an interview with Dr. Sell regarding his professional reorientation within the Hamilton Thorne Group from January 1st, 2021.
We also have two interesting articles on the subject of falling birth rates. In the first, we report about the Japanese Prime Minister candidate who would like fertility treatments to be covered by insurance in the future.
The second article deals with the impact of the corona pandemic on birth rates.
Finally, we are happy to present an interview with Laurence Rivain, International sales and Marketing Manager by Gynemed.
We remain, as ever, stay safe and healthy
Your Gynemed Team