Gynemedia July 2020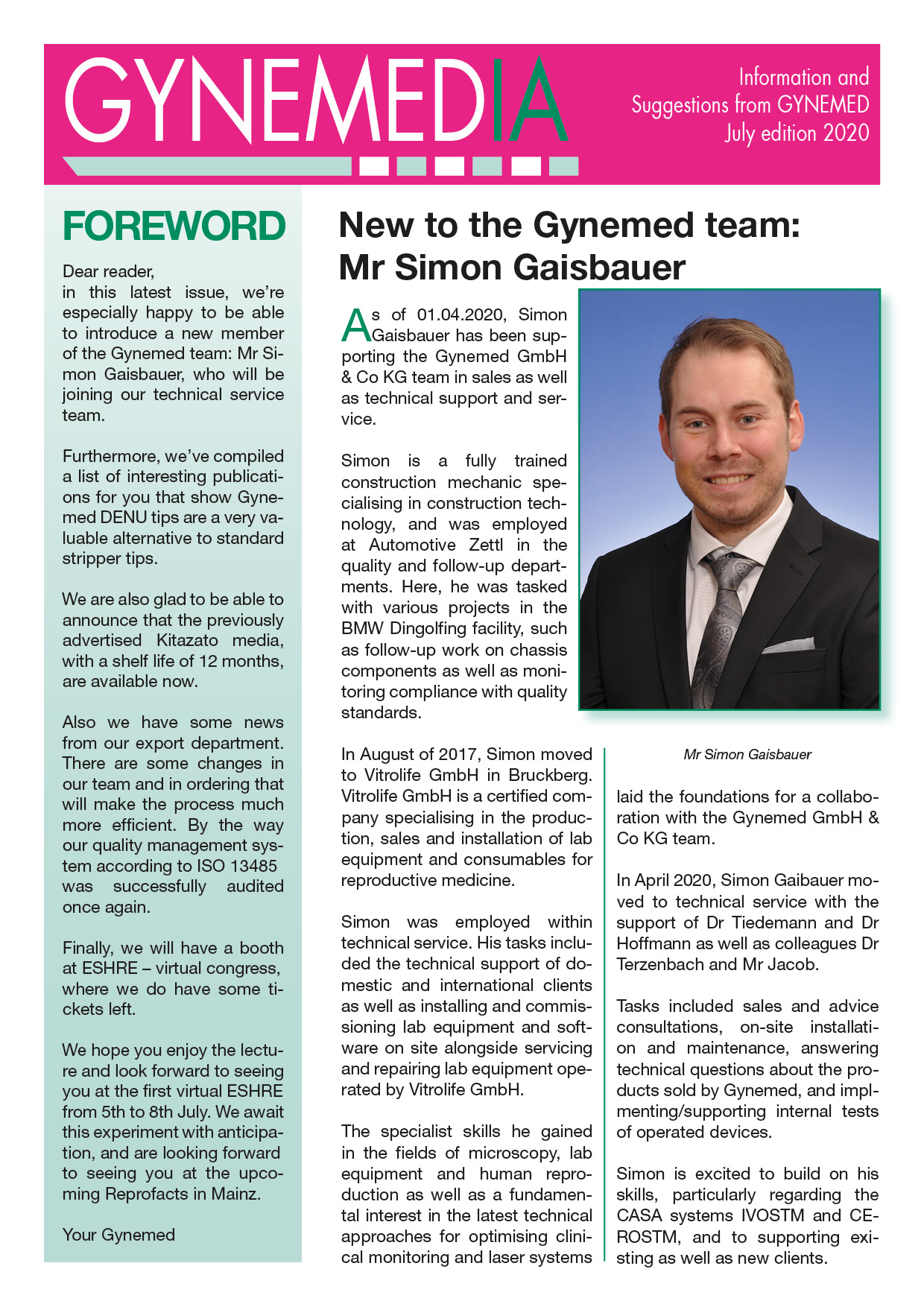 Dear reader,
in this latest issue, we're especially happy to be able to introduce a new member of the Gynemed team: Mr Simon Gaisbauer, who will be joining our technical service team.
Furthermore, we've compiled a list of interesting publications for you that show Gynemed DENU tips are a very valuable alternative to standard stripper tips.
We are also glad to be able to announce that the previously advertised Kitazato media, with a shelf life of 12 months, are available now.
Also we have some news from our export department. There are some changes in our team and in ordering that will make the process much more efficient. By the way our quality management system according to ISO 13485 was successfully audited once again.
Finally, we will have a booth at ESHRE – virtual congress, where we do have some tickets left.
We hope you enjoy the lecture and look forward to seeing you at the first virtual ESHRE from 5th to 8th July. We await this experiment with anticipation, and are looking forward to seeing you at the upcoming Reprofacts in Mainz.
Your Gynemed